---
News
March 20, 2018
Vector Prepares for Solar Power's Coming Growth
DRAPER, Utah (PRWEB) March 20, 2018
After two years of spectacular growth in its Solar Engineering Services Division, Vector Engineers has emerged as a national leader in certifying residential solar power installations. "One of our divisions," says Vector Principal Engineer Roger Alworth, "performs structural solar engineering services. In 2015, we prepared just over four thousand certification letters. By 2017, that number jumped to over twenty-three thousand."

Click here to read the full story.
December 8, 2015
Tijuana Airport Passenger Bridge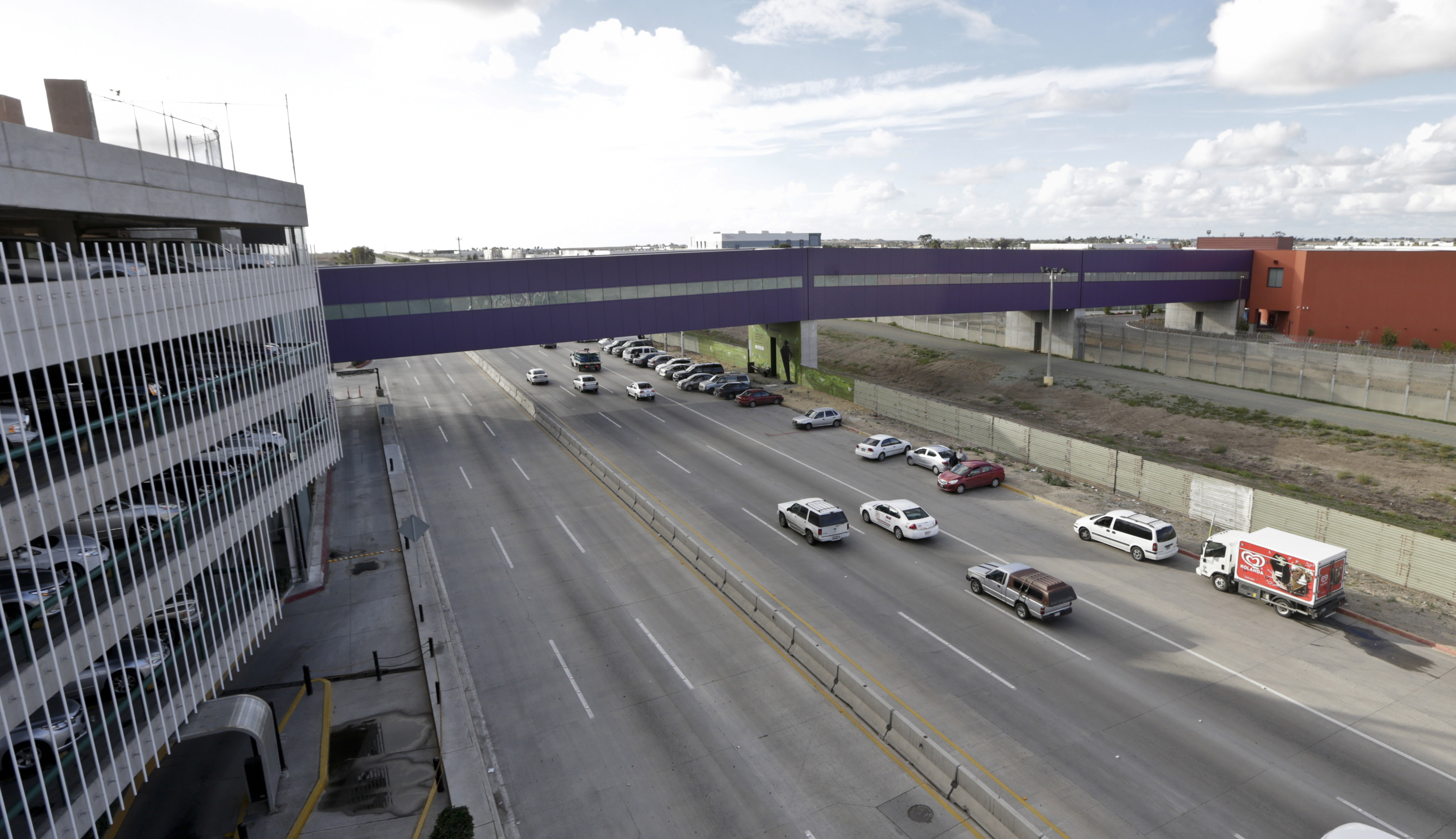 News story features 390-foot pedestrian bridge engineered by Vector. See the full story here.
December 8, 2015
Inside Towers
Vector Structural Engineers is featured in the December 8, 2015 issue of Inside Towers
March 12, 2012
Ojai Valley Trail Bridge Opens
The new Ojai Valley 480-foot pedestrian bridge has opened. The bridge was manufactured by Excel Bridge Manufacturing Company who contracted Vector Structural Engineerings to perform the structural design. Read an article about the bridge by the Ventura County Star
October 19, 2011
Zions Bank's radio program, "Speaking on Business", Highlights Vector Structural Engineering
Zions Bank "Speaking on Business" is a radio program highlighting the diverse businesses throughout Idaho and Utah. To hear Vector Structural Engineering's spot, [click here].
September 26, 2011
Eco Building Products' Long Standing Relationship with Vector Structural Engineering Is Now Ready to Support Eco's National Customer Base
VISTA, Calif., Sept. 26, 2011 /PRNewswire/ -- Eco Building Products, Inc. (OTCBB:ECOB.ob - News) announced today that the long standing relationship with Vector Structural Engineering is now ready to support Eco's nationwide positioning of Eco Building Products with structural engineering support. Vector's recent achievement expands Eco's private labeled engineered wood products now supported by an engineering firm that believes in what Eco Building products is doing to raise the bar on lumber framed buildings around the world. [read more]
August 24, 2011
Pole Featured on Cover of Above Ground Level Magazine
The M-Resort flag pole in Las Vegas, Nevada is featured on the cover of the July/August 2011 edition of the "Above Ground Level" Magazine. In addition to its function as a flag pole, this 120' tall pole houses multiple cellular antennas concealed within its shaft.
May 5, 2011
Vector Engineering now on Linkedin™
Vector Engineering now has a Linkedin profile page. Follow us at URL link: http://www.linkedin.com/company/vector-structural-engineers
---
Copyright © Vector Structural Engineering, LLC - All rights reserved.